PCS Checklist for Military Moving
August 22nd, 2013 - 9:26 AM
I just got my PCS orders. What do I do next?
Now that you have your PCS orders, you're ready to start planning your move. But where do you start first? There's so much to get done (and so little time to do it, right?). No worries! This comprehensive PCS checklist will help you stay on task from start to finish. Just download, print, and start checking tasks off the list!
Printable PCS Checklist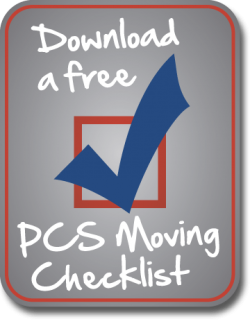 Click the image above to download the PCS checklist.
PCSing with U-Pack
If you want to make your PCS move even easier, move with U-Pack! Just opt for doing a Personally Procured Move (PPM) when you meet with your base Transportation Office. When you do your DITY move with U-Pack, you can save time and money. U-Pack will take care of the driving; all you have to do is load and unload. And the best part is that U-Pack rates are comparable to truck rental. With U-Pack, the less you move, the less you pay – so you can control the cost of your move. And that's good news since with a PPM, you can actually make money off your move if you stay under budget. Get a free U-Pack moving quote online or by calling 800-413-4799. We'll help you get the best rate possible.
If you have questions about the PCS checklist or just about PCS moving in general, leave us a comment below. We're happy to help!