One-Way Trailer Rental
July 9th, 2013 - 3:45 PM
Are you looking for a trailer to pull behind your vehicle?
If you're considering a trailer for moving household goods long distance, U-Pack® one-way trailer rental is a great option.  And though it may work a little differently than what you initially had in mind, I think you'll find that it's a much safer and more convenient option.
Instead of pulling a rented trailer behind your personal vehicle, U-Pack delivers it to your location, you load it, and we pick it up and drive it to your new location.
And you only pay for the space you use.
The trailer that comes to your home is 28 feet in length. It'll look something like this: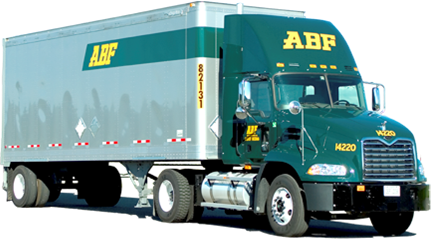 If you thought "woah, that's too big," let me explain a little more about how U-Pack one-way trailer rental works.
The trailer is empty when it comes to you, and you load into the space you need (there's a 5 linear foot minimum—which equates to about one room of furnishings—but you can use as much space as you need). We'll provide a secure divider wall that you'll install after you finish loading, and like I mentioned before, you simply pay for the space you use.
It's great for both small and large moves.  
In case you're curious about what goes into space you don't use, we'll fill the rest of the trailer with commercial goods that are moving in the same direction – you're the only household goods shipment in there.
And, of course, if you go this route you can make the drive in your personal vehicle without having to worry about towing a trailer behind. Few people like the idea of pulling a trailer through large cities or mountainous areas. And if you haven't heard of trailer sway, it's a good idea to read about it before you consider renting a trailer to pull behind your vehicle. You can read some helpful information about it here.
And while you're researching, if you want to see U-Pack in action, these videos are a great resource!
If you think U-Pack might be a good option, getting a quote for a U-Pack one-way trailer move is really easy. Just enter the cities (or zips) you're moving from and to, when you're moving, and how much you're moving (estimates are fine), and we'll show your price instantly. Most people moving long distance find that the price is very competitive with truck rental. The convenience at a reasonable price definitely makes it work looking in to.
I would love to answer any questions you have about U-Pack's one-way trailer rental services, so feel free to leave a comment below. And if you need more information about U-Pack's trailers, these resources may be helpful:
U-Pack Moving Trailers
Parking a trailer
The size of U-Pack's trailers
One-way truck rental