Moving box comparison: choosing the right boxes for your move
September 10th, 2015 - 8:08 AM
Need to order moving boxes?
Cardboard boxes have come a long way since Robert Gair first invented them in 1890. Back then, they were used for shipping small items like tea and cosmetics. Today, they're used for just about everything – commercial shipping, storage, a cozy place for cats to lie (still trying to figure that one out), and of course, moving household goods. If you're planning a long-distance move, it can be difficult to know what kind of boxes will best fit your needs (and your budget). We can help – let us guide you as we compare all the affordable box offerings in the U-Pack Box Store.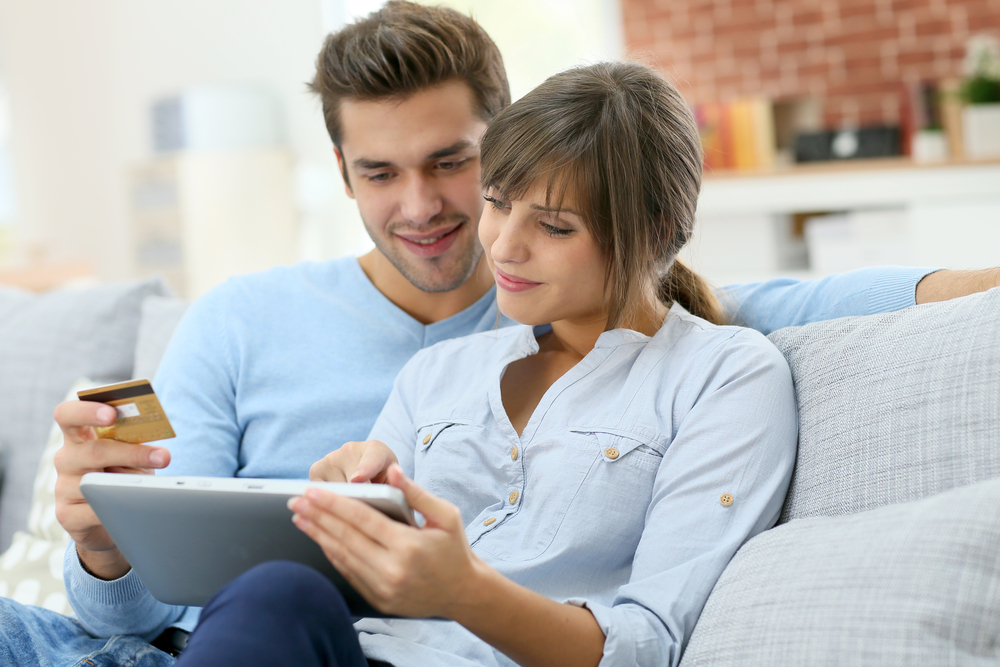 Comparing boxes in the U-Pack Box Store
The Box Store is a great place to go for sturdy boxes made just for moving. You can buy the typical S-XL box sizes (in varying quantities), moving box kits to match the size of your home, and item-specific boxes, like for your TV or wardrobe. With so many options to choose from, you'll find exactly what you need to pack and protect all your goods. Best of all, every order includes free shipping! Take a look at our comparisons below to find the right boxes for your move.
S-XL moving boxes
U-Pack offers moving boxes in four different sizes: small, medium, large and extra-large. These boxes are ideal for packing almost any size item. Plus, you can get plenty to have an assortment to pick and choose from as you pack.
Moving box kits
If you like the idea of having an assortment of boxes to choose from, but you don't want to choose the quantities yourself, go with a moving box kit! These kits come with everything you need to pack your home, accessories included. U-Pack offers kits for studio apartments to 6+ bedroom houses (choose from economy, basic, enhanced and wardrobe kits). Simply pick the one that fits how much you're moving and your budget – it's that easy!
Studio Moving Kits are best for packing a studio size apartment. The smallest kit comes with 15 boxes while the largest kit includes 18 boxes. If you need a box for your clothes, get the Wardrobe Studio Kit and take them directly from your closet to the box.
Need to move a one bedroom home or apartment that's slightly bigger than a studio? Try one of our 1 Bedroom Moving Kits. The Basic 1 Bedroom Moving Kit provides the best bang for your buck, with 18 small boxes, 18 medium boxes, and 9 large boxes.
The 2 Bedroom Moving Kits include boxes and supplies for packing a two bedroom home. You'll find the Economy 2 Bedroom Kit to be the right amount of boxes and supplies to get the job done for an affordable price.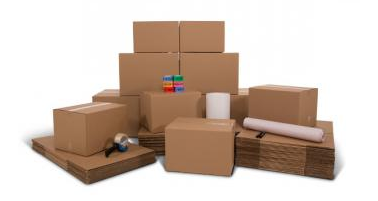 3 Bedroom Moving Kits are perfect for those who need to move their three bedroom home. The Enhanced 3 Bedroom Kit allows for packing some of your medium to larger items (like linens, outdoor equipment, and small appliances).
 
If you're moving a 4, 5, or 6+ bedroom home, you need a 4 Bedroom Kit, 5 Bedroom Kit, or 6+ Bedroom Kit. Each kit contains plenty of boxes and supplies to help you pack all your household goods in one sweep. The Enhanced 6+ Bedroom Kit is the largest moving kit U-Pack offers with a whopping total of 143 boxes!
Item-specific moving boxes
There are certain items that just won't fit in an average moving box, like a TV, lamp, or mirror. Not a problem! You can purchase moving boxes specifically made for these types of items.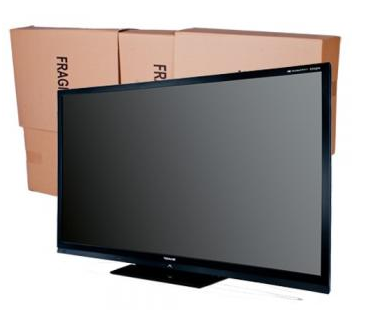 Floor lamps won't fit into a standard moving box. That's why U-Pack sells tall lamp moving boxes. They come in a set of 5 so you can pack all your tall reading lamps for the big move.
Paperwork can be a pain to move. Make it easy with our Paige Miracle File Boxes. You can order them in quantities of 6 or 12, depending on how much paperwork you need to take with you.
What about moving supplies?
It'd be almost impossible to sell moving boxes without selling moving supplies. U-Pack has a wide assortment of supplies available for your move. Whether you order them separately or with a moving box kit, you'll find the right supply you need to protect your items.
Compare moving box prices!
If you're ready to purchase boxes for your move, visit the U-Pack Box Store and start adding items to your cart. Remember, you get free shipping on every order and many items in the store are on sale! 
Got box questions?
Leave a comment below! And if you're at the beginning stage of planning your move, be sure to get a free moving quote from U-Pack®! We can help you move across the country for a price competitive with truck rental, and you don't have to drive a rental truck.