How to Pack Jewelry For a Move
Whether you have a couple pieces of special jewelry, or lots of costume jewelry, when you move you will want to pack it properly. I love accessories and have moved my fairly large jewelry collection several times. Here are some tips for how to pack jewelry.
If you have precious jewelry, we recommend that you keep your valuables with you. Most other pieces are fine to pack and move.
If you keep your jewelry in a jewelry box or armoire, you will want to remove jewelry from these during your move to prevent tangling.
To keep thin necklaces and bracelets from tangling, thread them through a straw. Simply trim the straw to the length you need, thread the jewelry through and clasp it. See this tip from Real Simple on our Pinterest Moving Tips board.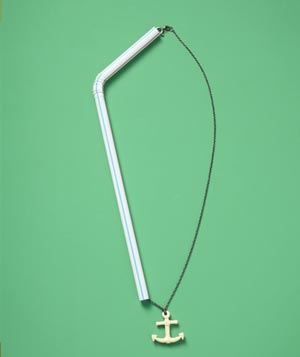 For thicker jewelry that won't fit through a straw, try feeing the jewelry through empty toilet paper rolls, like these from The Peaceful Mom.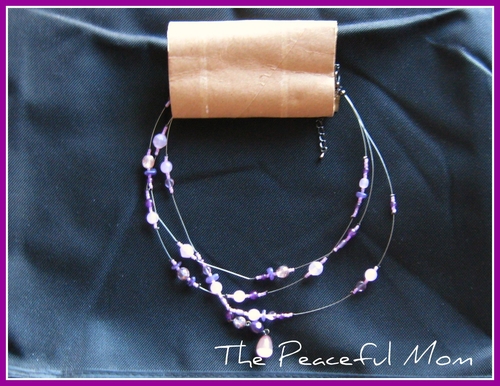 To further protect your jewelry, take these little jewelry packages and place them in zip top bags of varying sizes depending on the size of the items.
For smaller pieces of jewelry, you can use a separated box, like a tackle box or craft box. This sort of box works great to keep pairs of earrings together when moving.
You can pack your jewelry in a moving box with the tackle box at the bottom, then layer the zip bags full of other various items, like sturdy bangle bracelets or other accessories. I recommend wrapping zip bags in paper so they don't slide around. Pad any open space in the box with paper to prevent items from shifting during your move. If you don't have enough jewelry to fill an entire box, you can fill the rest of the box with lightweight items like scarves or clothing. Don't combine jewelry with heavy items, as they can crush the jewelry in transit.
These tips are also great for packing jewelry for travel! When I travel, I often use the straw and toilet paper roll tricks to pack it for safe travel in my suitcase.
Speaking of packing and moving, if you are looking for an affordable way to move your stuff, check out U-Pack! U-Pack is the easy moving solution – where you get truck rental prices without having to drive! You can get a quote from U-Pack in just a couple clicks here. And think of all the jewelry you can buy with all that money you will save!
If you have questions about U-Pack or packing jewelry, just leave a comment. I'm happy to help!
For more packing and moving tips, check out our Moving Resources section!